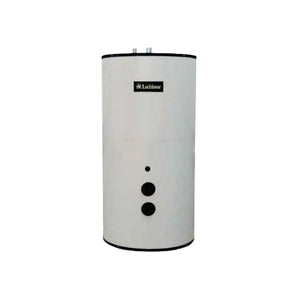 Lock-Temp RJA200 Storage Tank; 200 Gal.
SKU:
RJA200
Lochinvar Lock-Temp insulated and jacketed commercial glasslined hot water storage tank is one of the most effective and efficient on the market.
The Lock-Temp storage tank includes a 5 year limited warranty.
The dimensions are the same as the Hamilton HET-200

FEATURES:
-use with gas-fired copper heat exchanger  for storage of potable water up to 180F degrees
-Glass lining is fused to the steel for years of corrosion protection and dependable use.
-use of heavy jacket and insulation for superior protection and energy savings

-80% draw factor
Want to Learn More?
---
We Also Recommend