WHD News
Posted by Doug Breier on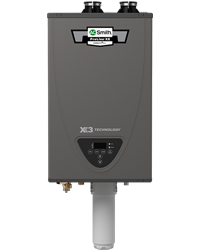 A. O. Smith Announces the new  Gas Tankless units with X3™ Technology. The scale-preventing construction means that contractors will never need to perform scale-related maintenance. Further, the combustion system operates on a ½-inch gas line and vents with 2-inch PVC.  Read more about this in our New Section.
Posted by Doug Breier on
Posted by Doug Breier on
Water Heater Distributors has rolled out a new website designed to make it easy to find the best products in the industry at the lowest prices imaginable. WHD has invested in this sales channel after identifying the trend of winning numerous equipment bids from clients far from their Pittsburgh, PA headquarters.
Posted by Doug Breier on
We have learned a lot about water heaters over the past 60 years, so don't make an irrational online purchase without talking to an expert in the field. We take a different approach to online sales. We want you to "KNOW BETTER! and Buy Smarter". You should Know Better before buying expensive equipment online and avoid costly ordering errors. Today's water heaters, boilers, and accessories are much more technologically advanced and offer features not normally associated with the plumbing and heating industry. Many of the products like AO Smith's Cyclone, Lochinvar's Armor, State Industries SUF, and Rinnai's Sensei Series offer...
Posted by Doug Breier on
AO Smith part number 210128 or 9004611205. Control boards for the AO Smith Genesis or Legend with a part number of 210128 or 9004611205...
---